Is JavaScript disabled on your browser?
We're working on a way to make Superbooks work without JavaScript. Until then please enable javascript on your browser to read books.
---
A modern e-book reader for the web
"Whenever you read a good book, somewhere in the world opens a door to allow in more light."
—Vera Nazarian
---
About
☞ Bubblin is all about experience of reading books on web. Comfortably.
We are an online café of books—meaning, a silent and cozy place to hang out and read interesting classics, share stories and meet other book-lovers on web. By silent we mean: no invasive advertisements, no loud and convincing reviews from salesmen posing as other readers and only authentic content.
Enjoy instant offline books on any device (see support) for FREE.
☞ Bubblin is also a platform for the creative.
Our books are basically a collection (ordered stack) of responsive webpages, so everything that works on web also does natively so inside of our books. Add markup, images, css, javascript, canvas, webgl or even AR/VR to make your work stand out.
Head over to our documentation if you're salivating already or holler us out on chat below. We are making books a first-class citizen of web. Let's do away with pesky little files that need to be pushed around or are just cumbersome.
Our hope is that you will enjoy your stay here. Good or bad, do leave us a note with your thoughts to help us make it better. Love books and the quiet company of like-minded individuals.
Learn more about the Bubblin Superbooks project on our FAQs page.
---
The Team: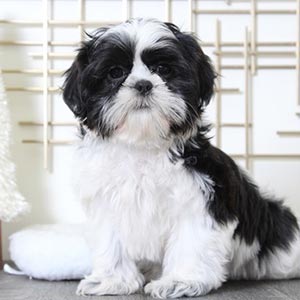 Ellie Rosé
CEO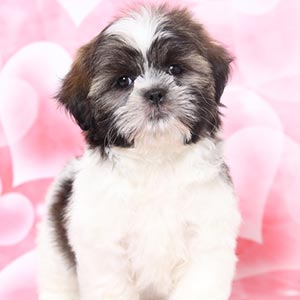 Baxter Brown
CTO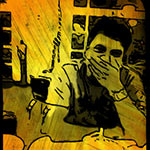 Marvin Danig
(Minion + Developer)
Cofounder, but not CEO.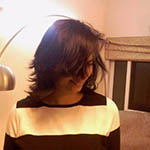 Sonica Arora
(Minion + Designer)
Cofounder, but not CTO.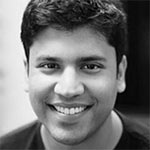 Sanjay Dastoor
Mentor, Boosted Boards (YCombinator).
Let's free all the books in the world!
Writing a new book? Try our FOSS
tools
to help you bake it for the web.
Need help to get your book up here?
Hit us on chat below or drop us an email and we'll take it from there.
If you are one of the DIY kind, feel free to sign up for a Bubblin account and adventure out our web-based wysiwyg manuscript editor. We have some pretty solid documentation to get you started.
Free as in Freedom!
Read and share books with your friends. Free yourself from the shackles of properietary formats, expensive hardware and the pain of downloading pesky little files forever.
Offline-first
All our books are offline-first i.e. progressively enhanced single page applications (pSPAs). Take your ebook reading (and writing) experience to the next level.
Learn more
Super responsive
We know you love physical books. That's why we focused on building a reader that brings you the native experience of books online. Only more expressive and ubiquitous.
Device support
---
Share books, share love!
Rediscover a new reading experience with Bubblin Superbooks—share books with friends and family with page-level references.
Signup to test
---
Effortless sharing
Gone are the days to attach or download ebooks! Publish and share effortlessly to spread the word. Every page is now a happy virgin iframe printed on a pretty url.
Learn more
Atomized pagination
Everyone knows that long-form needs pagination. We do it with a super silky page turn that always keep the content above-the-fold. But have you tried it on the iPad?
See demo
Community intellect
Meet the enlightened ones. Spelunk, share and savor some of the greatest pieces ever written from around the world. It's a never-ending stream out there!
Tablet first!
Thoughtfully designed layout to make for comfortable tablet reading. A "memory palace" approach to ensure quick comprehension and better retention. Groom your online reading habit.
Receive a favorite in your mailbox. FREE!
Every once in a while we share a good book made by one of ours. No more than six times a year.
---
Svelte books forged with a blade of shining sun.
---