Is javascript disabled on your browser?
Please enable javascript on your browser to view books.
Bubblin — An Online Café of Books
Instant offline books on any device for free.
---
"Whenever you read a good book, somewhere in the world opens a door to allow in more light."
—Vera Nazarian
---
Bubblin is a silent and cozy place on web to read books. By silent we mean no comments, no advertisements and no loud and convincing reviews from salesmen posing as readers.
Just books, quiet and you.
Learn more about this project on our FAQs page.
Bubblin does allow socializing but only minimally. Chat one-on-one and privately with other readers, make new friends and share books with them.
To emphasize a little again: Our etiquette number one is calm. Let other book-lovers be at peace at all times. Never throw your opinions in there unless someone asked for it.
We hope you like it here and enjoy reading on web as much as we do.
Welcome to Bubblin — The Online Café of Books.
---
Founders: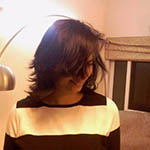 Sonica Arora
CEO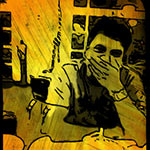 Marvin Danig
CTO
---
Imagining a new book? Our FOSS
tools
can help you bake it fast.
Want to get your book up here?
Hit chat below or drop us a note and we'll get to it right away!
Or if you're one of the exploring kind feel free to sign up for a Bubblin Account and try our on-web book writing tool yourself. We have some pretty good documentation to get you started on book-making for web.
---
Svelte books forged with a blade of shining sun.
---