Is JavaScript disabled on your browser?
We're working on a way to make Superbooks work without JavaScript. You'll need javascript on your browser until we're ready.
Raina hides an enemy soldier from her fiancé Sergius.
George Bernard Shaw • Sep 12th, 2016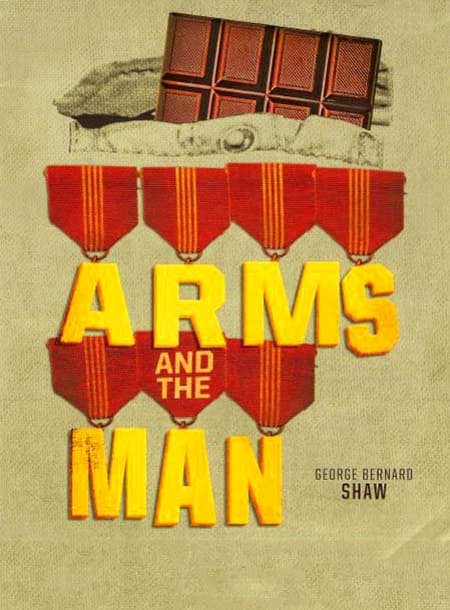 Raina hides an enemy soldier from her fiancé Sergius.
---
Length:

About 1 hour.

Price:

FREE

Support:

All devices, all viewports, all operating systems and all modern browsers.

See support page for more information.

This book is "iPad first" and is supported on all iPads Gen 2+, iPhones 4+ (Safari, Chrome or Firefox), Kindle Fire HDX 8.9 (Silk) and above, Google Nexus & Android 5+ (Chrome, Firefox or UC Browser) and all versions of modern desktop browsers on windows, mac or linux.

Some books may contain webgl or shaders that could limit support or experience on older devices or browsers.
Synopsis
The play unfolds in Bulgaria in 1885, towards the end of the Serbo-Bulgarian War. Raina Petkoff and her mother Catherine have received news that Raina's fiancé Sergius led a victorious cavalry charge against Serbian forces. Louka, the household maid, enters to announce that the windows must be locked, as fleeing Serbian troops are being hunted down in the streets. Later that night a Serbian officer climbs the drainpipe outside Raina's balcony and breaks into her room. Bulgarian soldiers arrive, asking to inspect the room, and Raina, overwhelmed by a moment of compassion, hides the enemy soldier behind her curtains. Louka is the only one who sees through the deception, but she only smirks and leaves in silence.
Once safe, the soldier comes out from hiding and explains he is a Swiss mercenary for the Serbian army. He admits to Raina that he does not carry cartridges for his gun, only chocolates, as these are more practical for a starving soldier. Thinking him childish, Raina offers the soldier some chocolate creams, which he devours hungrily. He explains that the cavalry charge led by Raina's fiancé Sergius was only successful as a result of dumb luck. Angered, Raina finally demands he leave, yet the Swiss mercenary claims to be too exhausted to move. Feeling pity, Raina agrees to shelter him and runs to find her mother. When the two women return, the chocolate cream soldier, as Raina calls him, has fallen asleep in her bed.
---
About the Author
An Irish playwright, critic and polemicist, 26 July 1856 – 2 November 1950, Dublin, Ireland