Is JavaScript disabled on your browser?
We're working on a way to make Superbooks work without JavaScript. Until then please enable javascript on your browser to read books.
Physiology in Practice.
Dr. Varun Malhotra • May 9th, 2018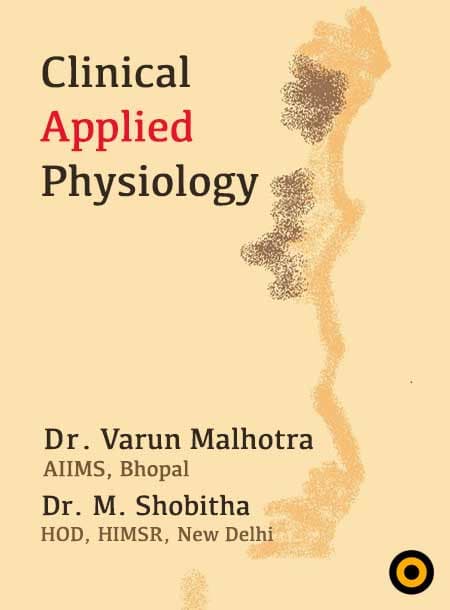 Physiology in Practice.
---
Length:

About 1 hour.

Price:

FREE

Support:

All devices, all viewports, all operating systems and all modern browsers.

See support page for more information.

This book is "iPad first" and is supported on all iPads Gen 2+, iPhones 4+ (Safari, Chrome or Firefox), Kindle Fire HDX 8.9 (Silk) and above, Google Nexus & Android 5+ (Chrome, Firefox or UC Browser) and all versions of modern desktop browsers on windows, mac or linux.

Some books may contain webgl or shaders that could limit support or experience on older devices or browsers.
Synopsis
A uniform and reliable practical evaluation of medical students is recommended under UGC norms (Teaching Learning Methodology and Innovation). This book follows an Objective Structured Clinical Examination (OSCE) methodology, where the content is designed to test clinical skill performance and competence in skills. It is a hands-on, real-world approach to learning that will keep you engaged, allow you to understand the key factors that drive the medical decision-making.
OSCE process challenges a professional to be innovative and reveals their weaknesses or mistakes in case-handling and provides an open space for improved learning based on evidence and practice.
Stations of OSCE will evaluate areas of knowledge, interpretation and problem solving. In procedure stations of OSCE, the student performs in front of the examiner and a patient whose psychomotor skills are tested. OSCE of various procedures like taking blood pressure, pulse rate in CVS examination, CNS examination of reflexes, respiratory system and general examination are also included in this book.
OSCE will help test a students' ability to integrate knowledge without subjectivity, scoring based on importance, uniformity and reproducible level of assessment. This book helps in providing a structured OSCE bank, but it certainly isn't be all of all knowledge out there.
The cases in the book have been shortlisted with meticulous planning with a structure optimized for stepwise learning in the class that can be validated later on. Largely, it is designed to help the students integrate their theoretical knowledge with practical clinical skills meant to be applied when they see real patients.
Underlying tenet of this approach is a "problem based" or "situation based" learning, especially in the third part of the book, where students gain insights to real life cases in a clinical scenario with endocrine and neurophysiology in mind. It gives an opportunity to question and think up answers to the situation as necessary.
The book will hopefully give them a better understanding of the concepts they studied in theory.
---
Lastly, the manuscript of this book is available on Github for anyone to clone and submit pull requests for improvement. I'm super thankful to Bubblin Superbooks, following allowing me to publish this work in an open, free and beautiful setting such as this.
---
Table of Contents
---
About the Author
Professor of Physiology at All India Institute of Medical Sciences, Bhopal. I love to share all my time with students.
---
Colophon
All artwork for this book has been created by my mother-in-law using just plain paper and pencil. Critique at your own risk.