Is javascript disabled on your browser?
Please enable javascript on your browser to view books.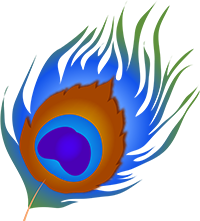 Baked with Bookiza.
Aug 22nd, 2017 (Limited edition)
---
Marlow finds works an ivory transporter on the Congo.
---
Length:

about 2 hours read.

Price:

FREE

Support:
Tested on iPad 2+, iPhones 4+ (Safari), Kindle Fire HDX 8.9 (Silk), Google Nexus & Android 5+ (Chrome), FirefoxOS (Firefox) and desktops on Windows / MacOS / Linux with a modern browser.

Some books require WebGL support.
About the Book
As a young man, Marlow desires to visit Africa and pilot a steamboat on the Congo River. After learning of the Company — a large ivory-trading firm working out of the Congo — Marlow applies for and receives a post. He leaves Europe on a French steamer.
At the Company's Outer Station in the Congo, Marlow witnesses scenes of brutality, chaos, and waste. Marlow speaks with an Accountant, whose spotless dress and uptight demeanor fascinate him. Marlow first learns from the Accountant of Kurtz — a "remarkable" agent working in the interior. Marlow leaves the Outer Station on a 200-mile trek across Africa, and eventually reaches the Company's Central Station, where he learns that the steamboat he is supposed to pilot up the Congo was wrecked at the bottom of the river. Frustrated, Marlow learns that he has to wait at the Central Station until his boat is repaired.
Marlow meets the Company's Manager, who told him more about Kurtz. According to the Manager, Kurtz is supposedly ill, and the Manager feigns great concern over Kurtz's health — although Marlow later suspects that the Manager wrecked his steamboat on purpose to keep supplies from getting to Kurtz. Marlow also meets the Brickmaker, a man whose position seems unnecessary, because he doesn't have all the materials for making bricks. After three weeks, a band of traders called The Eldorado Exploring Expedition — led by the Manager's uncle — arrives.
---
Table of Contents
---
About the Author
A Polish-British writer regarded as one of the greatest novelists to write in the English language, 3 December 1857 – 3 August 1924, England.
---
Colophon