Is javascript disabled on your browser?
Please enable javascript on your browser to view books.
Michael J. Sullivan • Nov 14th, 2017 (Unlimited edition)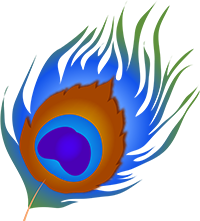 Baked with Bookiza.
Three times they tried to kill her. Then they hired a pro.
---
Length:

About 6 hours read.

Price:

FREE

Support:

All devices, all viewports, all operating systems and all modern browsers.

See support page for more information.

This book will render best on iPad Gen 2+, iPhones 4+ (Safari, Chrome or Firefox), Kindle Fire HDX 8.9 (Silk) and above, Google Nexus & Android 5+ (Chrome, Firefox or UC Browser), all versions of modern desktop browsers with windows, mac or linux.

Some books may contain webgl or shaders that could limit support or experience on older devices or browsers.
About the Book
Three times they tried to kill her. Then a professional was hired. So was Riyria.
When the last member of the oldest noble family in Avryn is targeted for assassination, Riyria's Royce and Hadrian are hired to foil the plot. Three years have passed since Hadrian, the war-weary mercenary, and Royce, the cynical ex-assassin, joined forces to become rogues-for-hire. All has gone well until they're asked to help prevent a murder. Now they must venture into an ancient corner of the world to save a mysterious woman who knows more about Royce than is safe and cares less about herself than is sane.
From the best-selling author of the Riyria novels comes the third installment of The Riyria Chronicles. Although part of a series, it's designed to thrill both new readers looking for a fun, fast-paced fantasy and Riyria veterans wishing to reunite with old friends.
---
Table of Contents
---
About the Author
Author of The Riyria Revelations & Riyria Chronicles published by Orbit and Hollow World from Tachyon. The First Empire (fantasy series) coming soon.
---